Hyatt Centric Kanazawa opened its doors to guests in August 2020. While Kanazawa is renowned for its traditional crafts, there are many types of equipment and materials that remain behind the scenes. Throughout this project, we focused the artworks on such hidden beauty, recreating in the form of contemporary art. Here we would like you to introduce you to artworks using Urushi Koshigami (paper used to filter urushi, Japanese lacquer).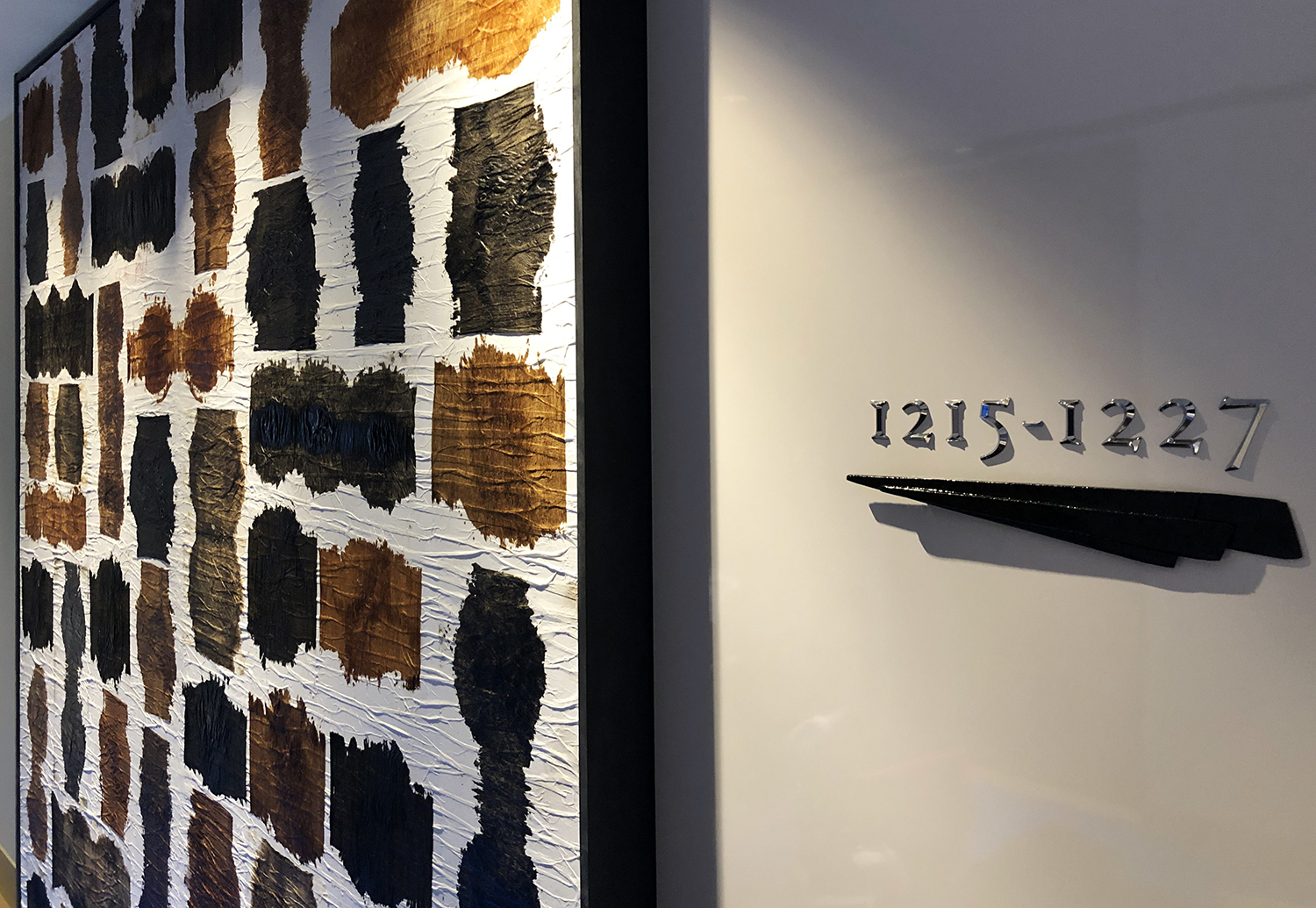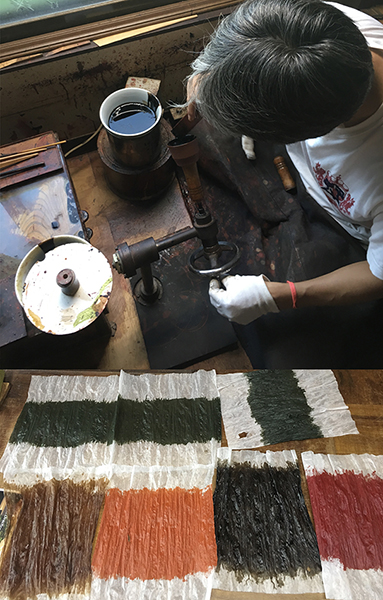 Filtering is an essential process as natural urushi contains sediments and dust. Urushi is poured onto a gauze-like thin paper then gently squeezed like wrapping a piece of candy. While studying the process, we noticed the organic patterns that remain on the paper after the squeezing. We asked the craftsmen to keep those filter papers they usually throw away.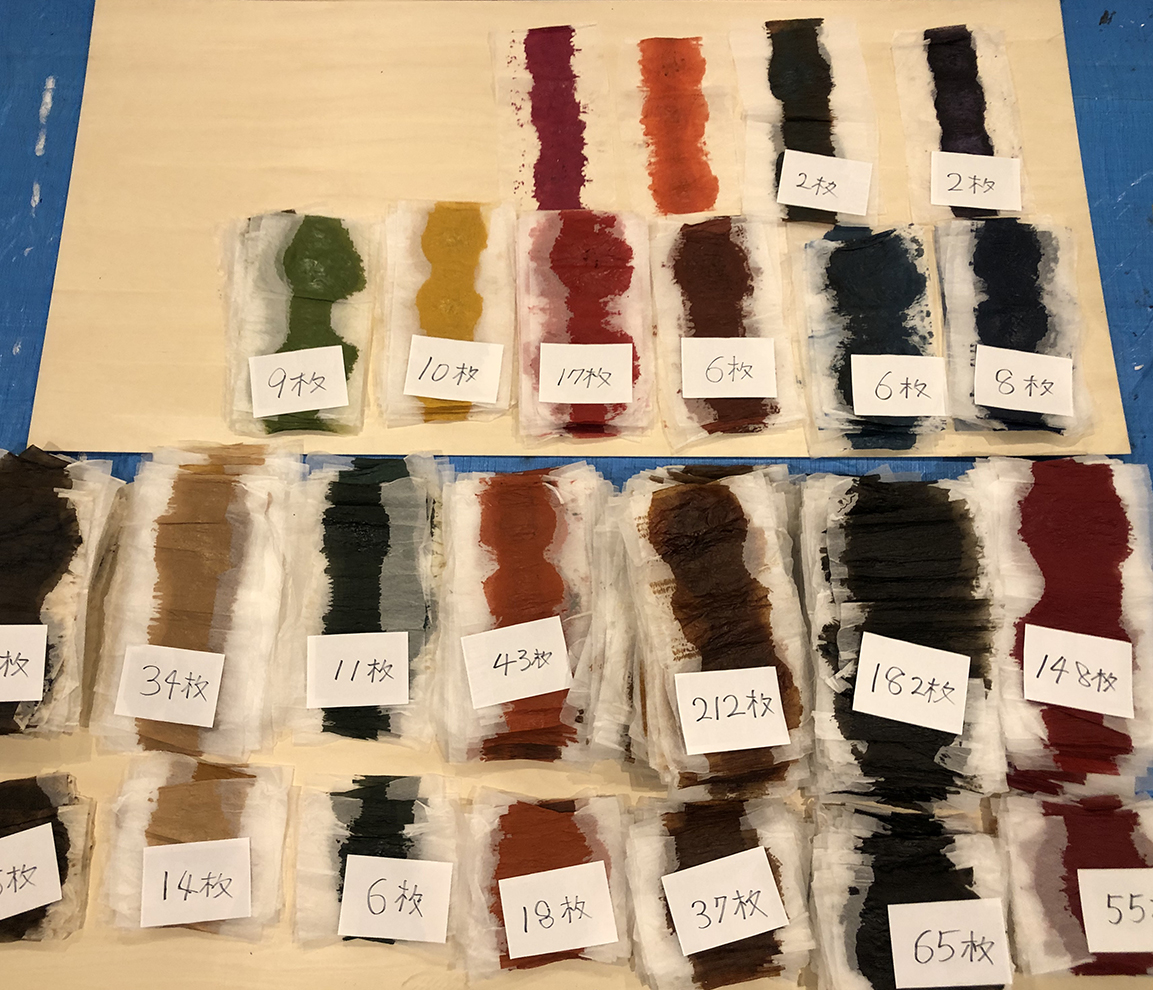 The craftsmen filter only the necessary amount of urushi for each day, so we were only able to collect about five residue filter papers a day. It took over six months to collect the several thousand needed for the artwork installed in elevator halls across ten floors. We discovered unusual colors such as beige (called "white" in the urushi world) among the usual black, brown, and red.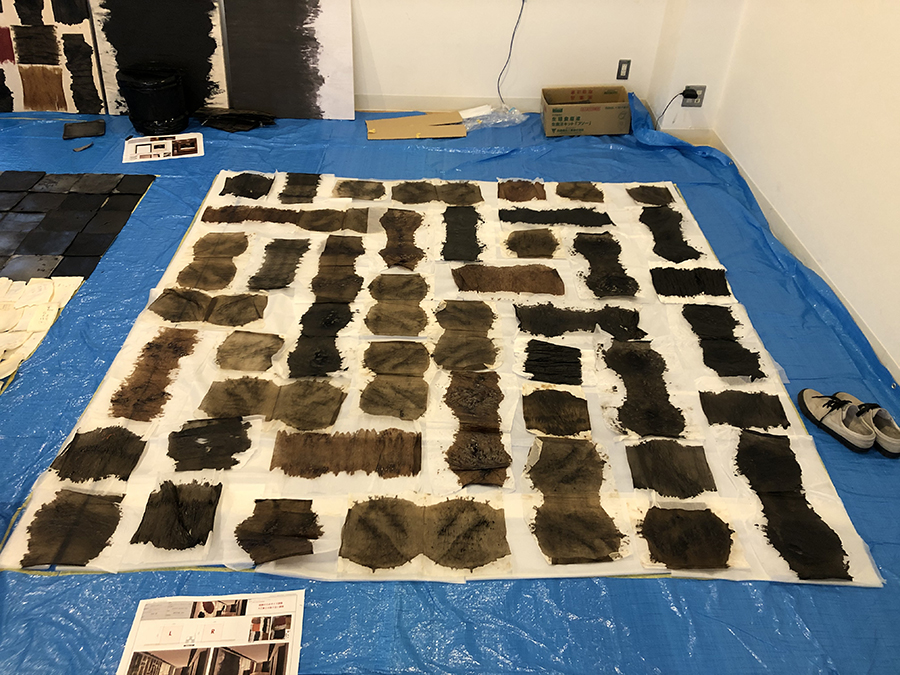 Our next challenge was the composition of the papers. Between digital simulation and physically putting together the pieces, we created different compositions patterns such as grid and stripe.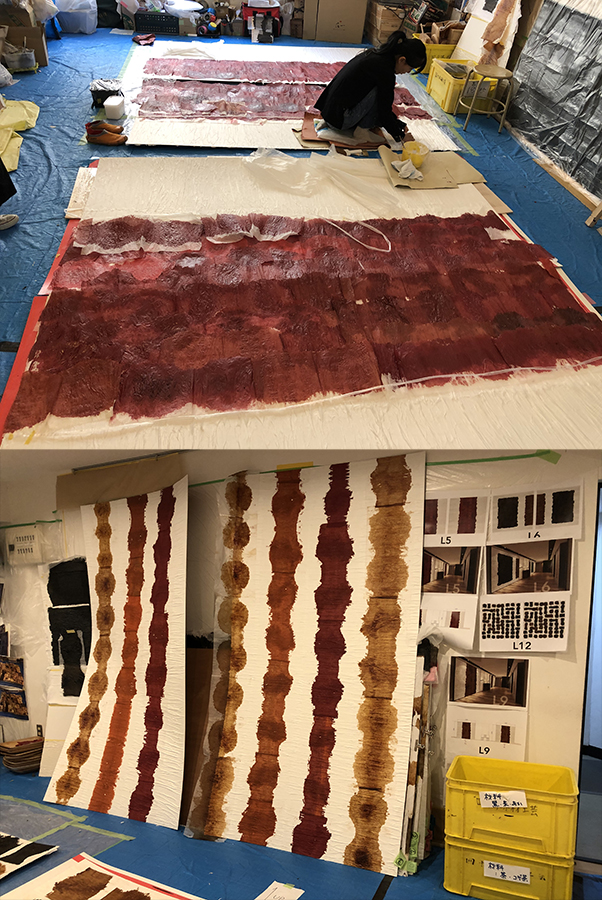 Finding the right base on which we attach the papers was one of our priorities. If the foundation is flat, it will ruin the natural texture formed by the squeezing. After many trials, we opted for kneaded washi paper. It is our mission to provide artwork not only of quality but also durable.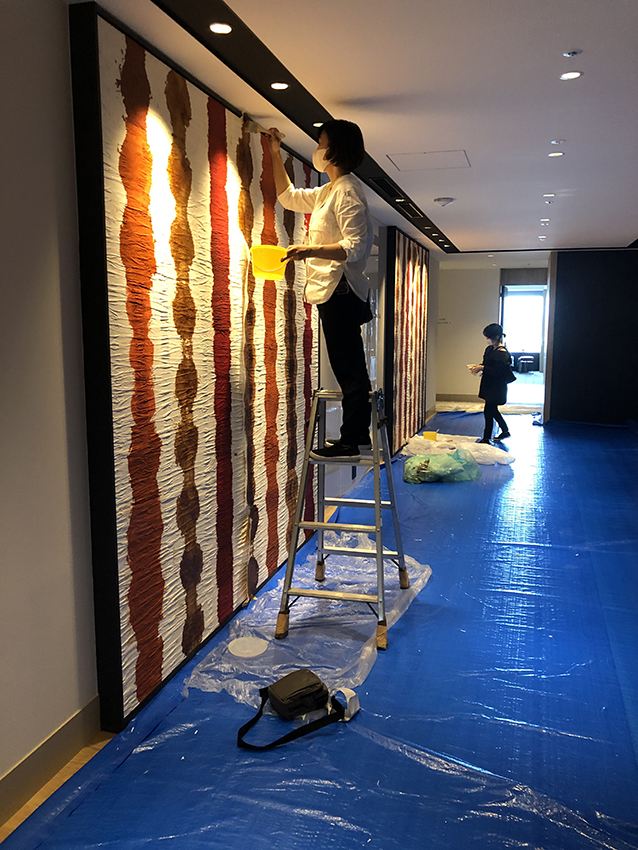 Image from work on site. The 2.4 by 2.4 panel was delivered in two pieces, and the jointing parts were retouched on site.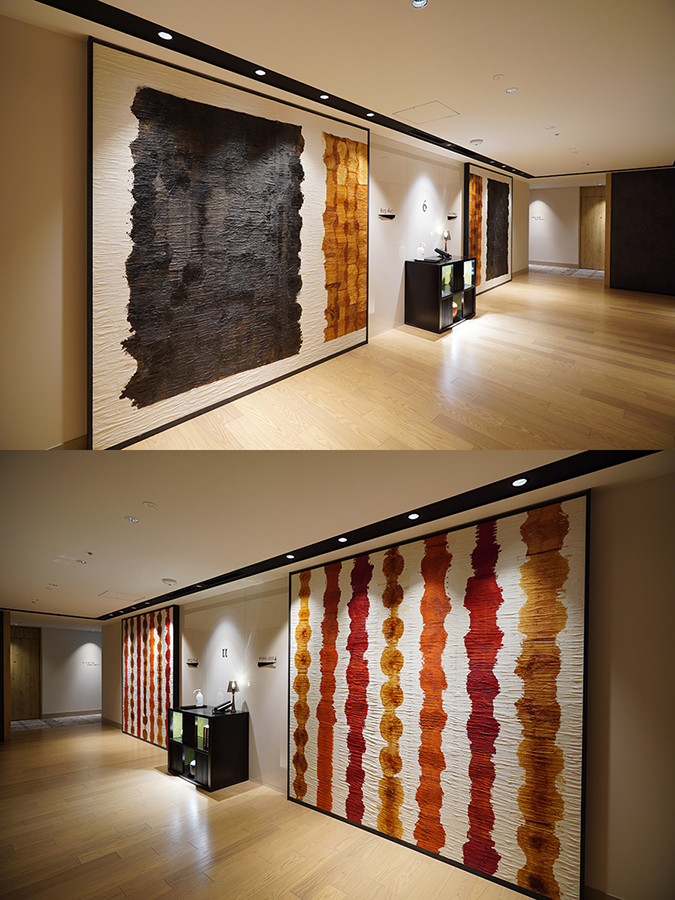 The composition is different for each floor. This contemporary artwork inspired by the traditional urushi varnishing reveals not only its beauty but the craftsmanship behind the process. The arrows of the floor guide signs are spatulas used for urushi varnishing.