mesm Tokyo opened its doors in Takeshiba Waterfront of Tokyo. Inspired by the concept "Tokyo Waves", we created an art installations with young artists that captivates the rhythmic pulse of Tokyo. Here is the story behind the String Art installed in the hallway leading to the lobby & reception area on the 16th floor.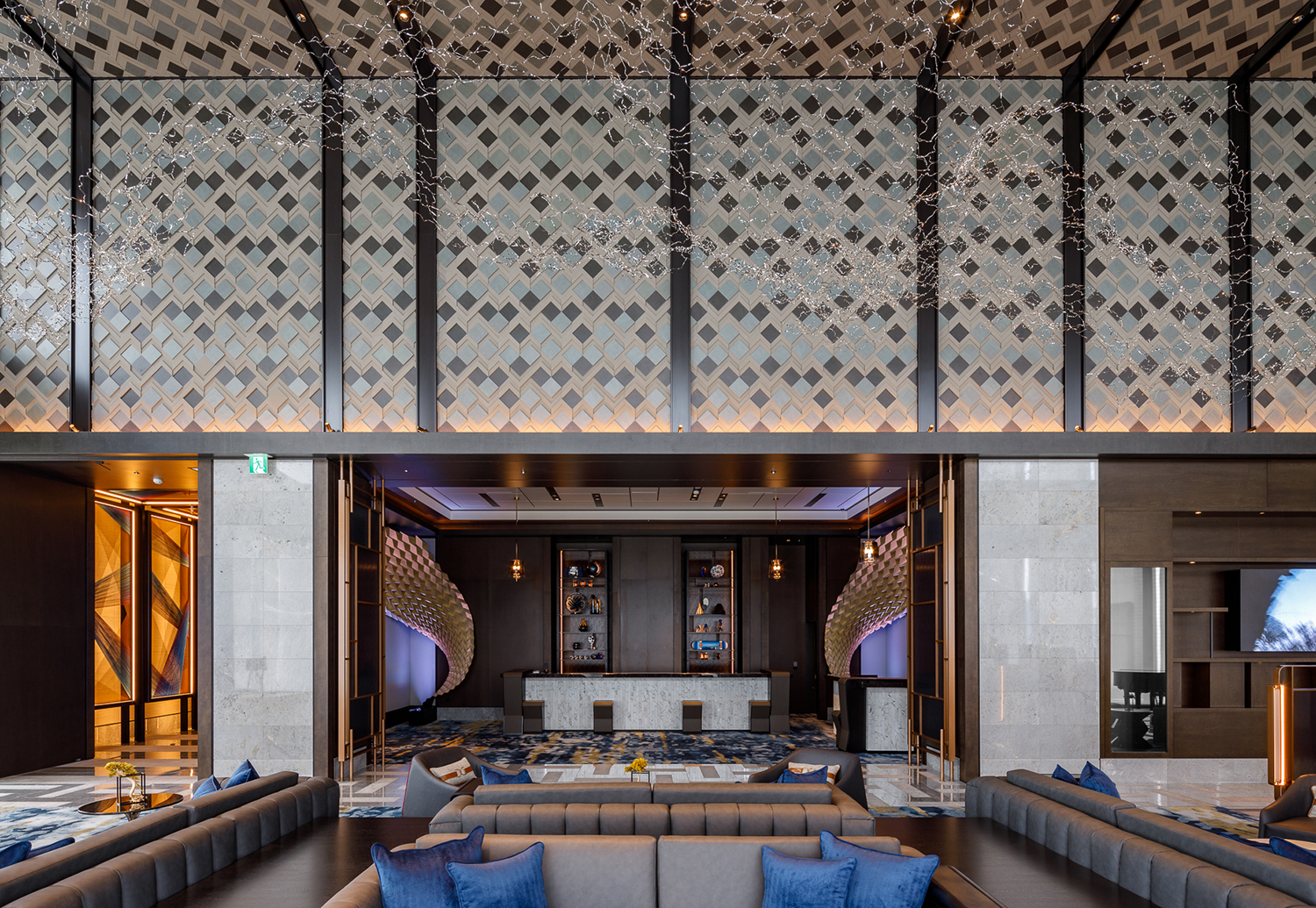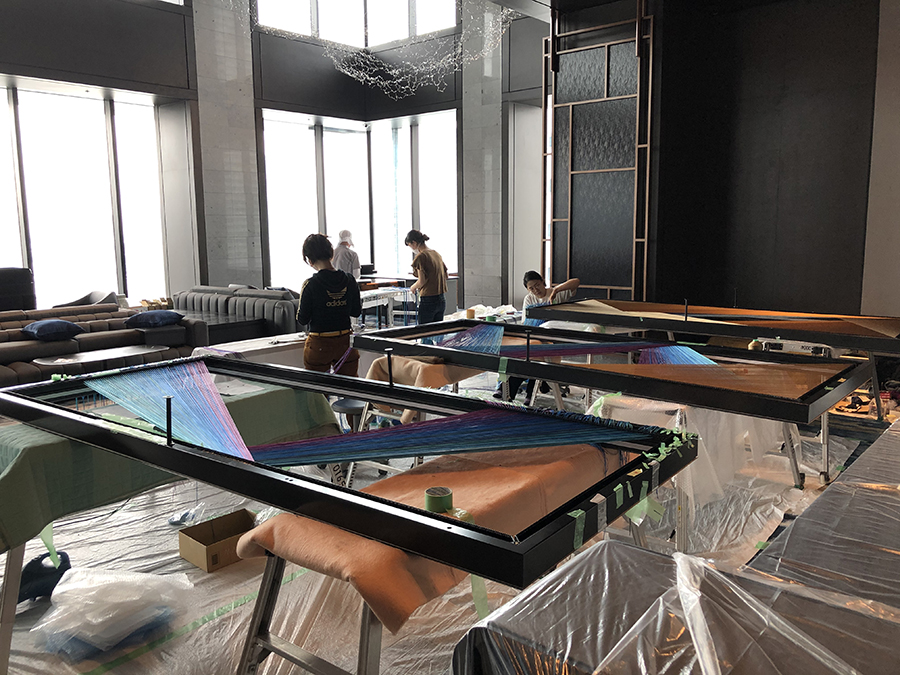 The string is hand-stretched one by one. Initially, the art piece was to be created in the atelier and unloaded at the site completed. We later found out that the frame would not fit in the elevator. Hence, the whole process was performed on-site.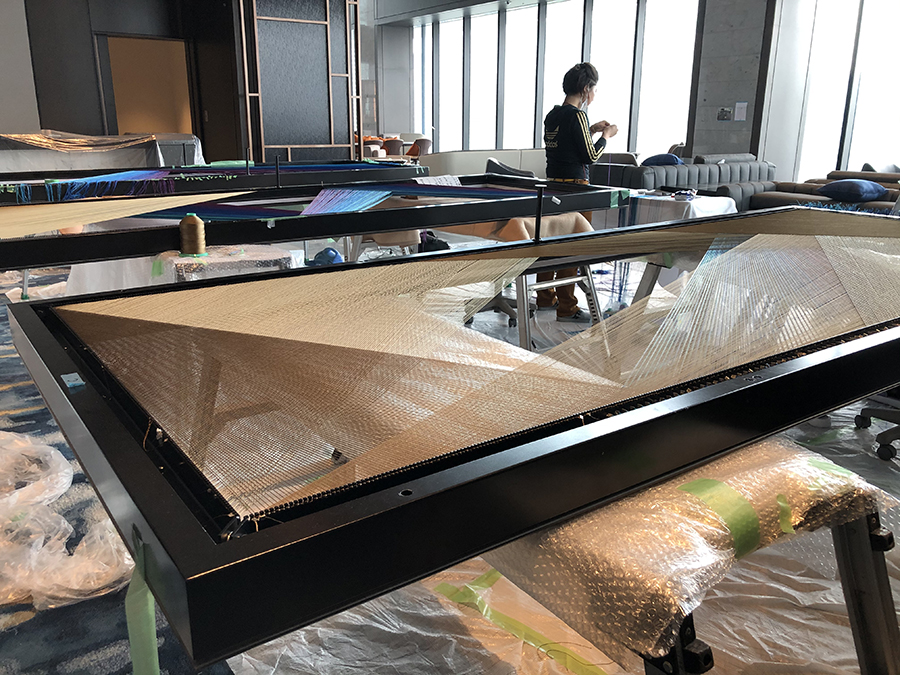 For a whole month, the artists earnestly continued stretching the strings. The strings used in this installation is a combination of metallic and different shades of blue, creating a multi-layer that is stunning from all angles.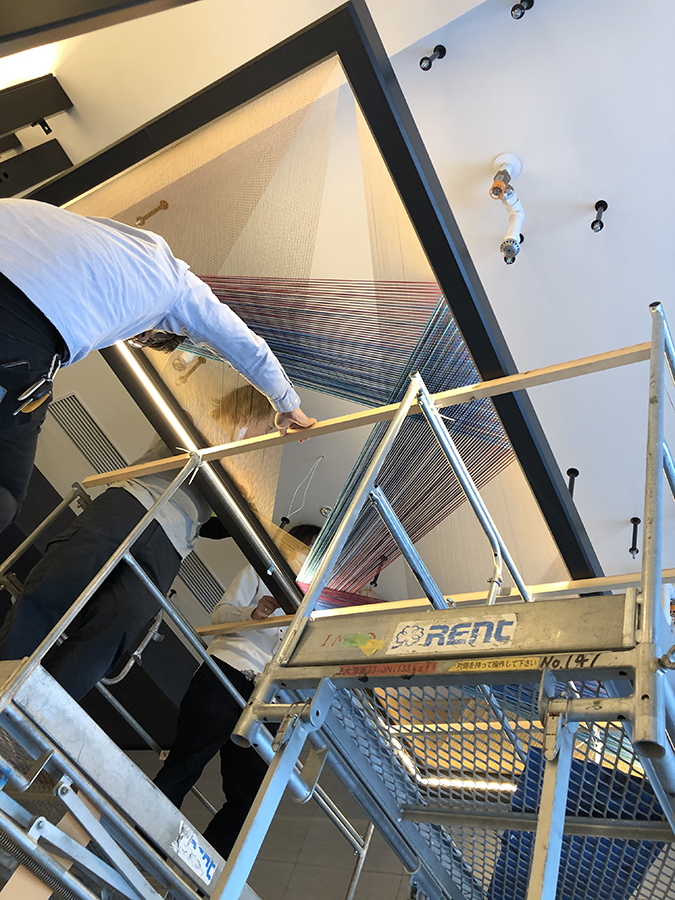 With its countless strings, the String Art is very delicate. Extra attention was required during the installation. We built a stable platform using two scaffoldings for the hanging process.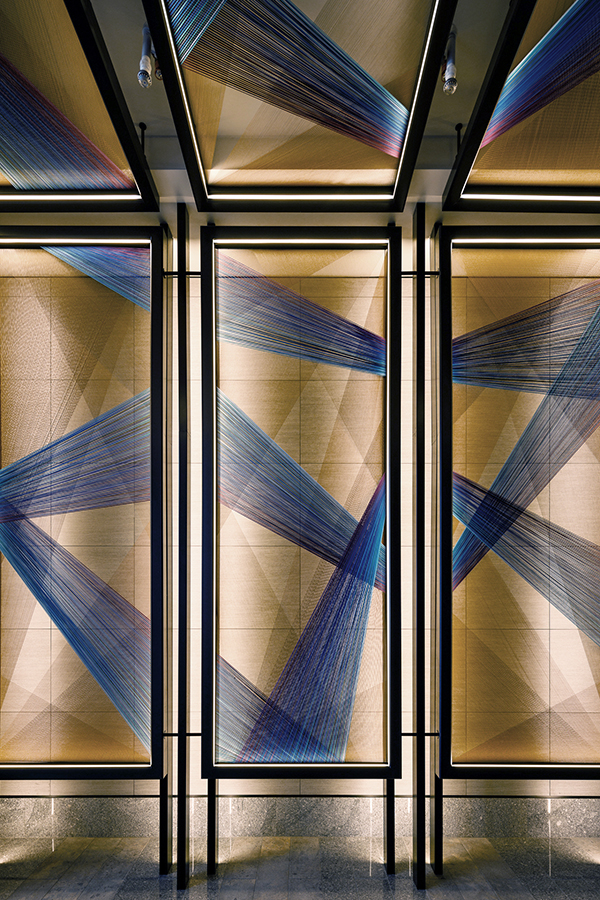 While the countless stretched strings give a feeling of tension, the soft glow and color shades of the material provide a sense of relief, somewhat creating a Japanese ambiance. As the guests walk by this string art installation, their five senses will be pleasantly captivated by the rhythmic pulse of Tokyo.