At Interculture Art, we follow the process of creating art in five distinct phases. Here, we would like to introduce the scheme through our recent work for The Gate Hotel Ryogoku by Hulic, where we created ceiling art using glass beads.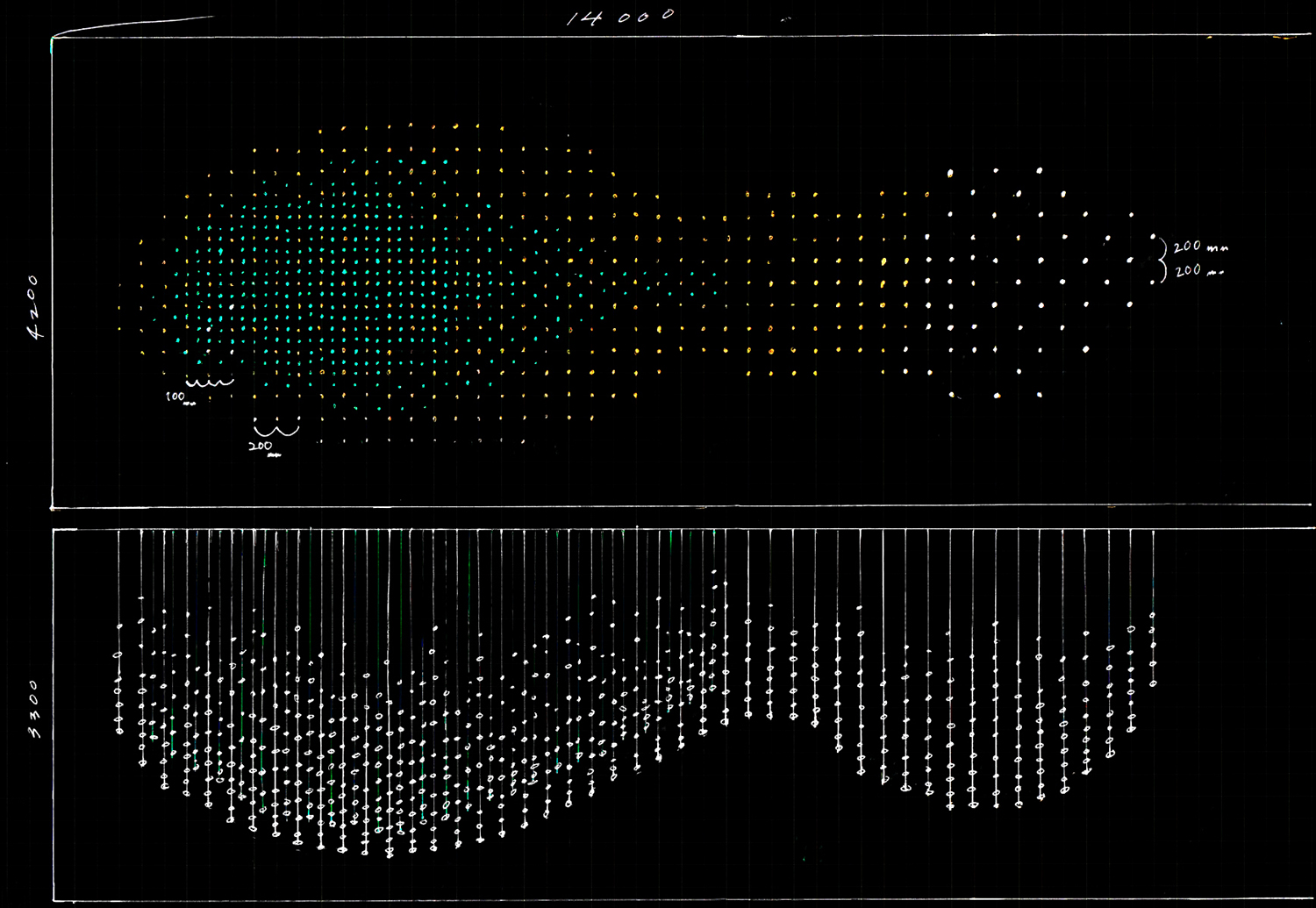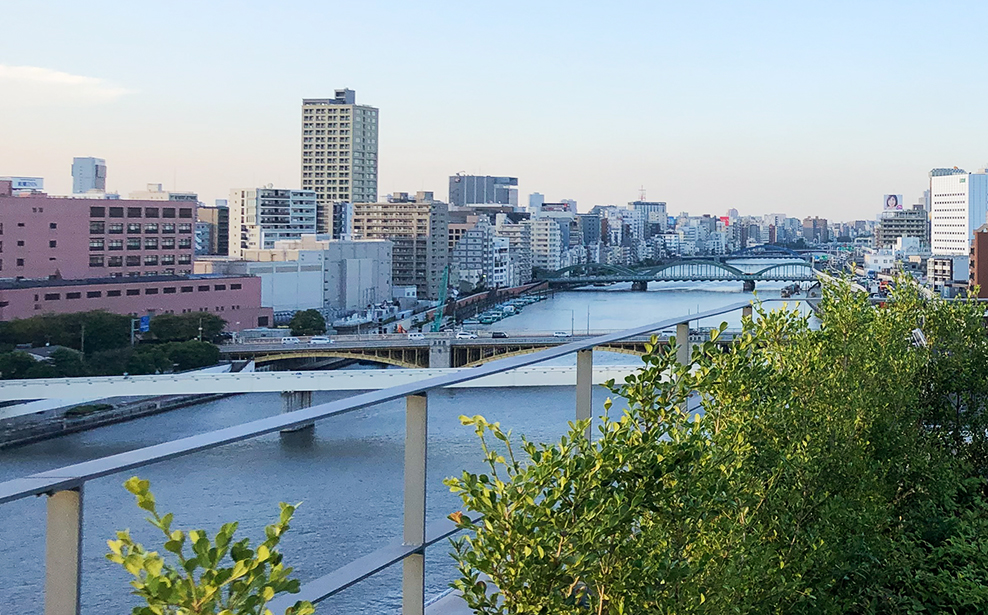 Project Consulting
The hotel restaurant is situated facing the Sumida River, a symbolic local scenery. With the interior design concept "a relaxing space synchronizing with the flow of the river" in mind, ICA chose to express such passage of time through different water expressions and shapes, such as flow, sparkle, ripples, and tide.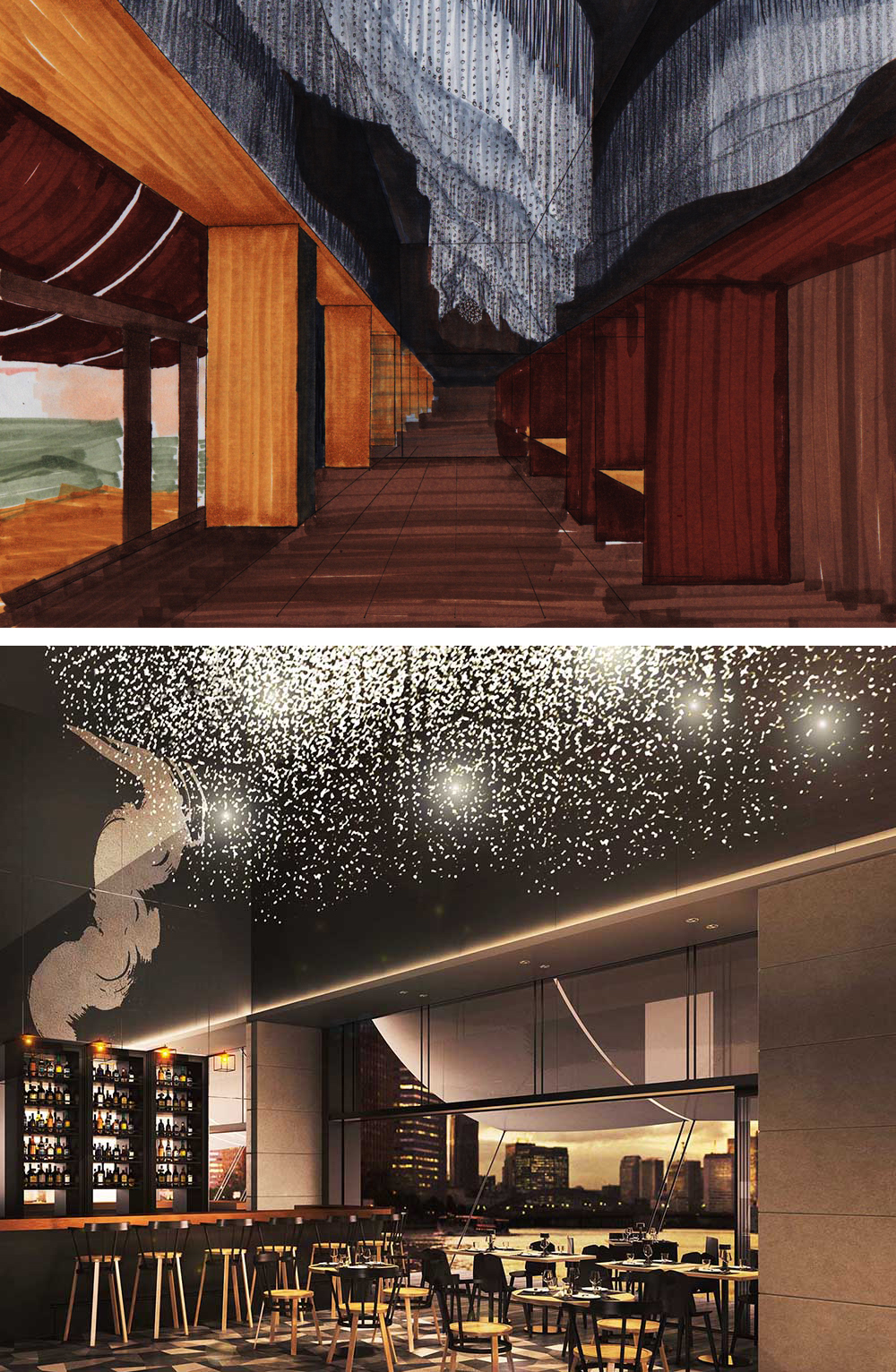 Design Development
One of the requirements was a proposal for ceiling art for the double-height space of the riverside restaurant. We began our research for different materials and artist styles that best exemplify the theme of water and time and the interior design. Being open to many possibilities and ideas at the initial process is essential. After considering and developing various artists and ICA's original design, we created the installation using countless hanging glass pieces that invite the river's sparkle into the room.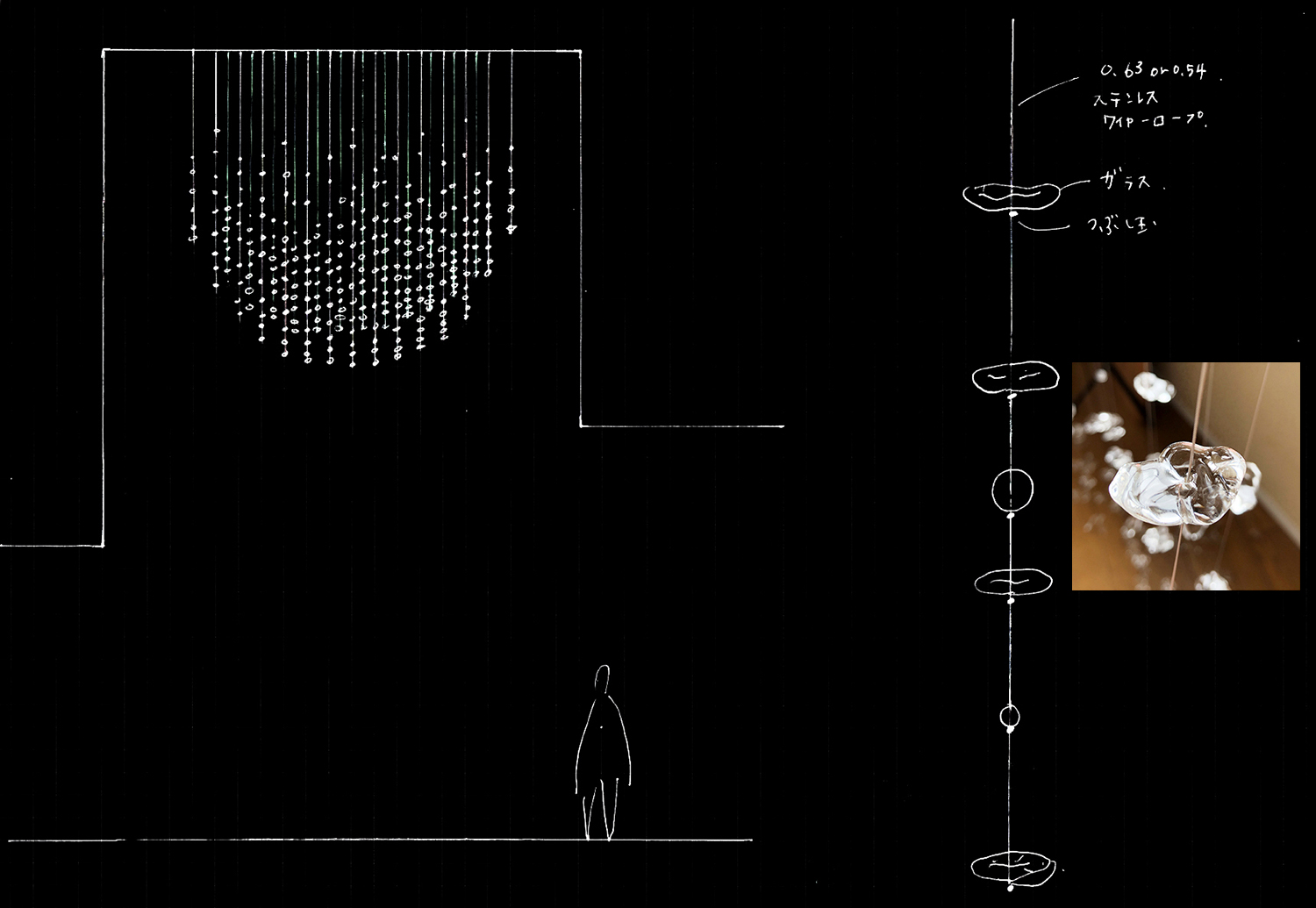 Design Fabrication
The idea was to fill the 7 meters high and 14 meters long space with very tiny pieces. From the height of the installation, the size of individual pieces to the overall layout, we studied the artwork down to the last detail with the artist. Such a process allowed us to realize that distorted shapes would more effectively capture the light than simple glass spheres. Each piece, handcrafted by the artist, is unique.
Curiously, raindrops are said to have a distorted form, not round or drop-shaped, as we would likely imagine.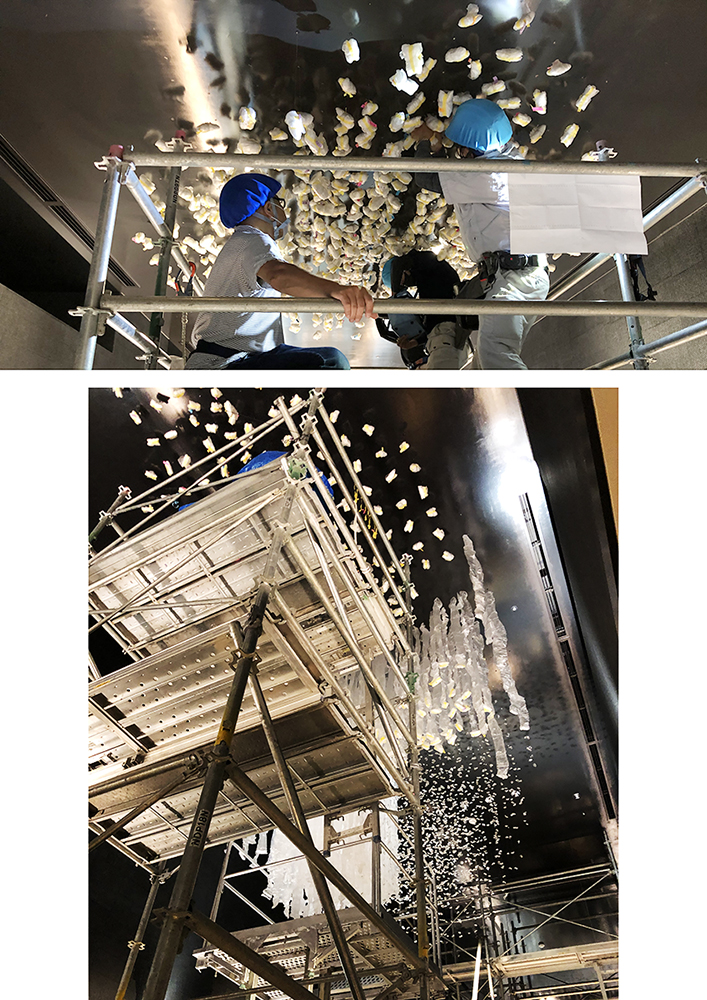 Production Management
To transport and install the fragile 10,000 glass pieces threaded through 800 wires, we thoroughly examined the packaging technique and order, transportation method, and the overall management.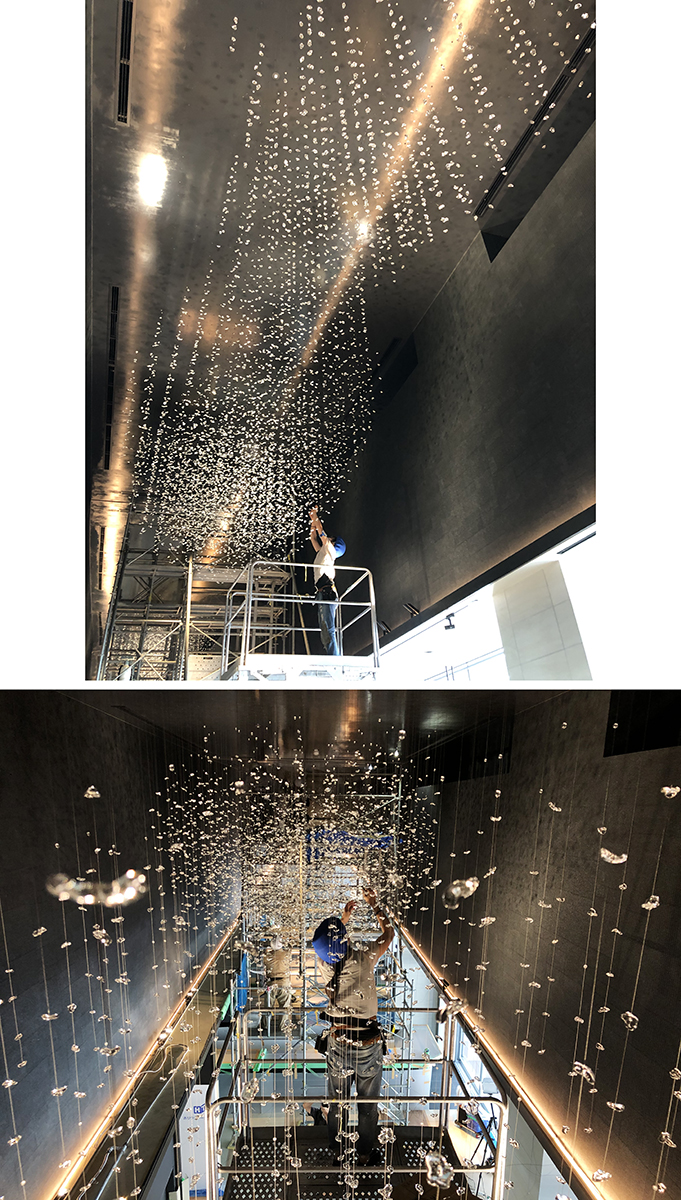 Setting and Installation
The installation work was also delegated to ICA. With mobile elevating platforms unavailable, we used rolling scaffold towers to hang the artwork. When working with complex installations such as this, handling various on-site conditions with flexibility is imperative.
Projects > THE GATE HOTEL RYOGOKU by HULIC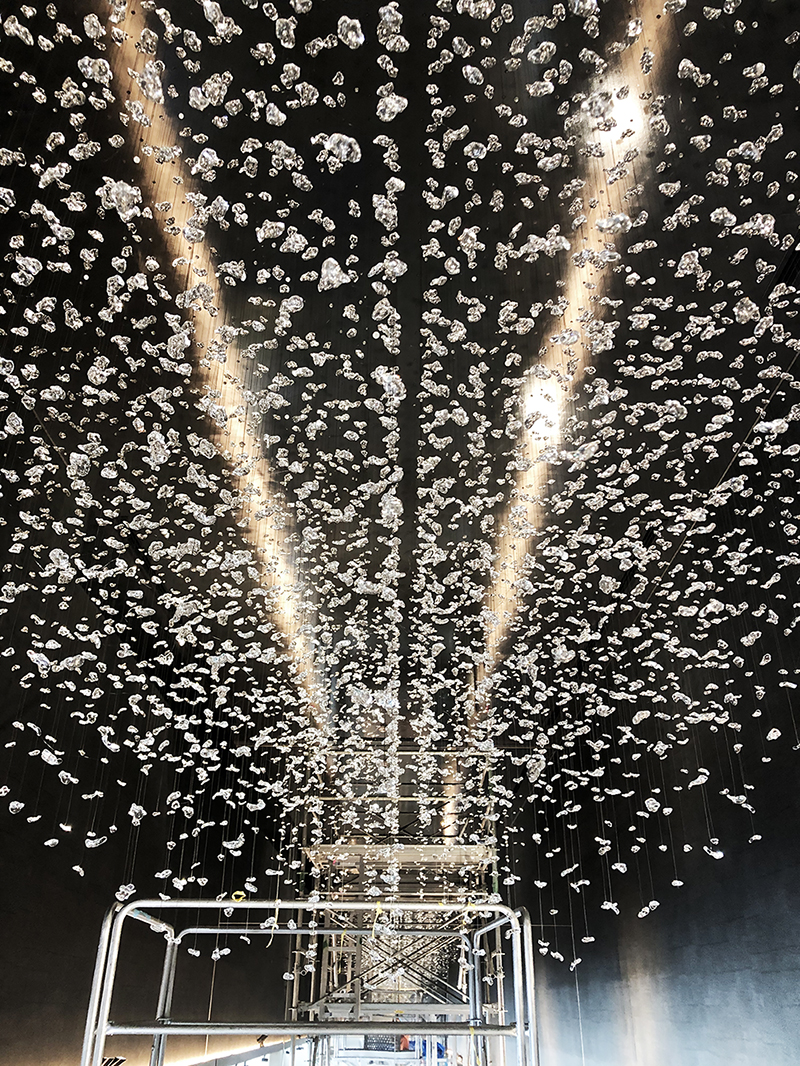 At ICA, we encourage ourselves to apply innovative design to our artwork. In order to guarantee high quality, it is essential to discover solutions that are unique to each project. We create artwork with a story that enhances its designated space through close collaboration with artists, workshops, and facilities worldwide. We continue to challenge the complexity of such arts with our creative perspective and techniques.
Reference > Services