This art project is for a large condo with 286 housing units in Yokohama. The site is in a quiet residential area surrounded by greenery and intersecting lines of maple and cherry trees. The project is motivated to extend this organic intersection by creating a 'promenade' from the entrance that stretches to the library located at the end of the building via the central lounge. The four sculptural pieces are made of local trees grown at the site but cut down for redevelopment at the beginning of the project.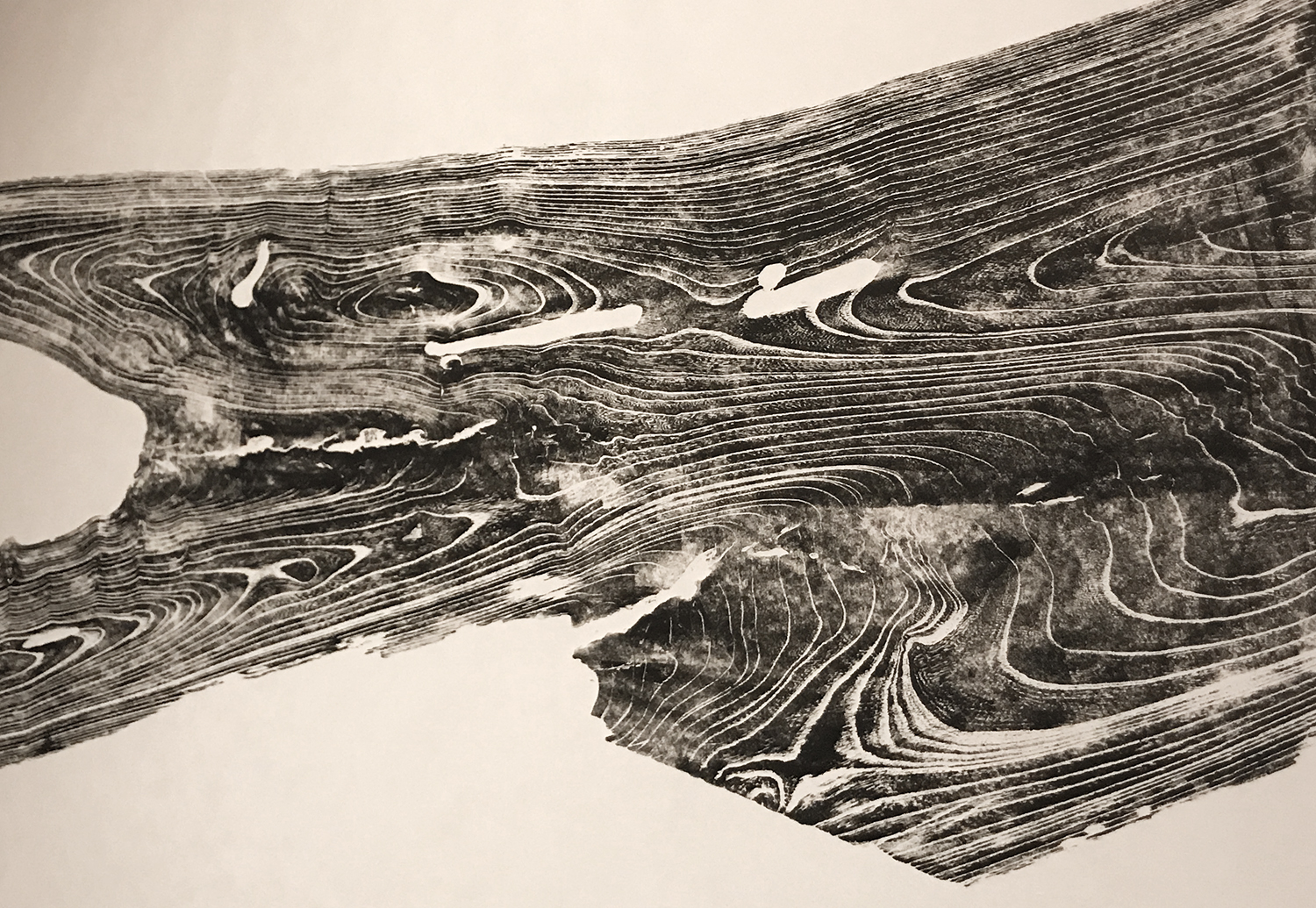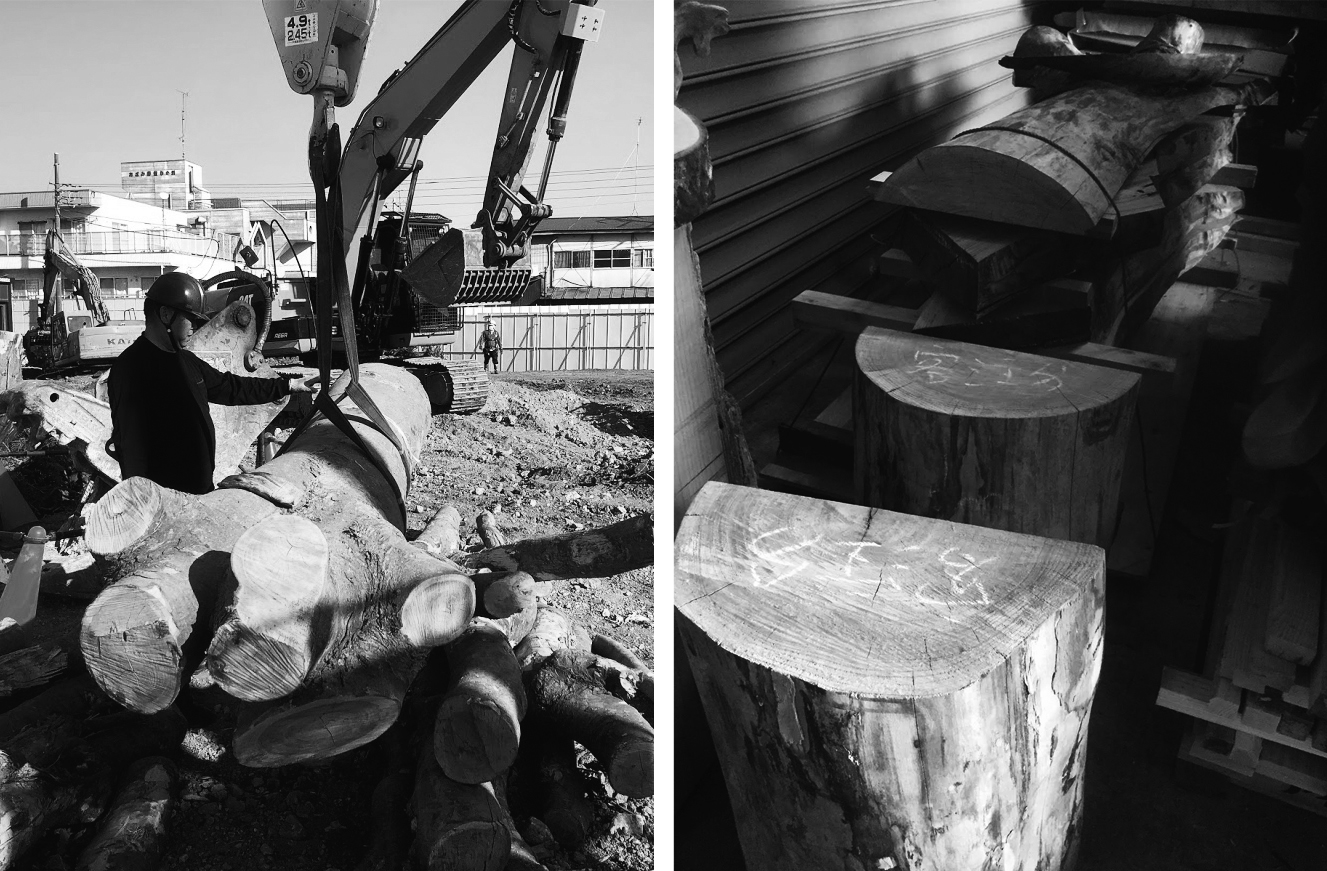 After examining the dozens of cut logs, we selected ones we were able to preserve their original features.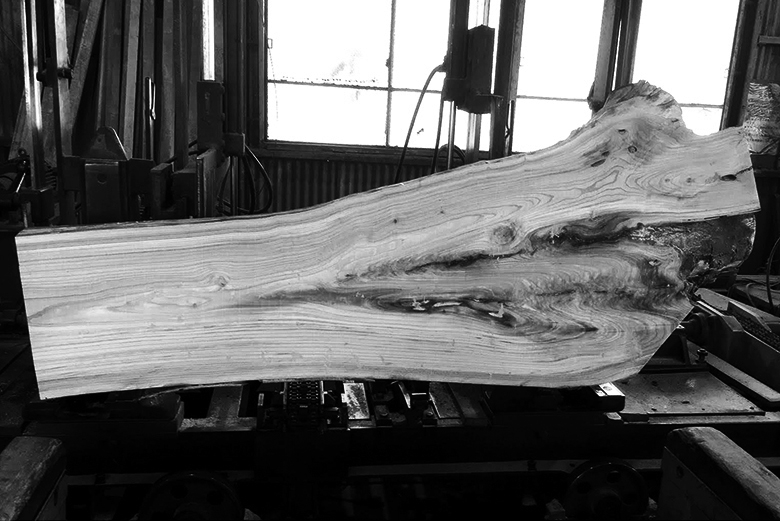 We installed the most sizable Japanese Zelkova trunk in the art gallery, halfway to the central lounge from the entrance. ICA sliced it into 100mm thick pieces, then sprinkled gold/silver foil powder along the wood grain. The surface now has a unique cloud-like look on top of its original wood grain.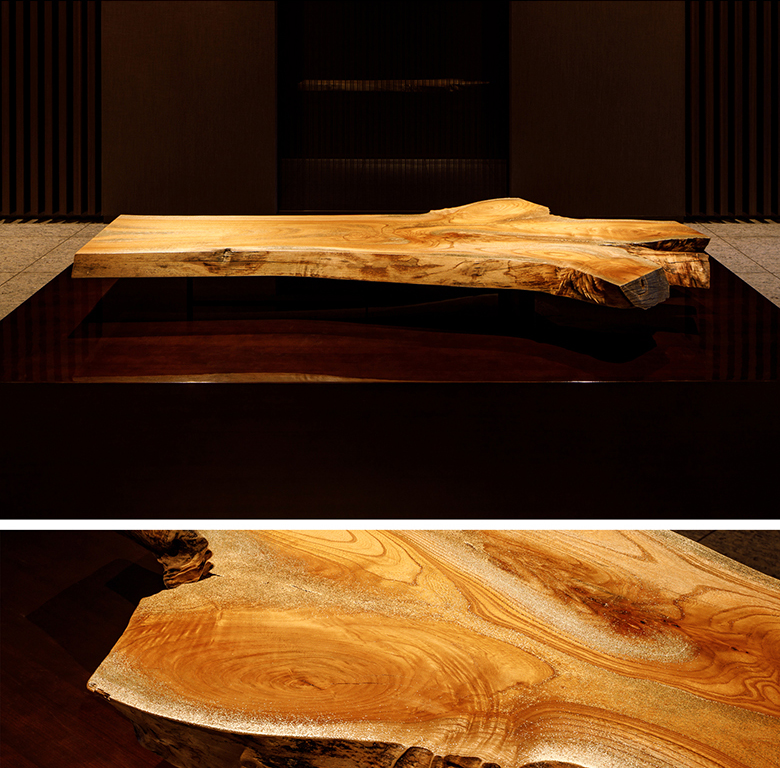 We transformed the second-largest trunk into a pair of wood prints. The process of this new challenge started by splitting it in half, scrubbing the solid wood to emphasize the wood grain, then trace the grain onto Japanese washi paper with black ink. We found it interesting to play with different grain patterns to create a print using several colors like Ukiyo-e or Andy Warhol's silkscreen.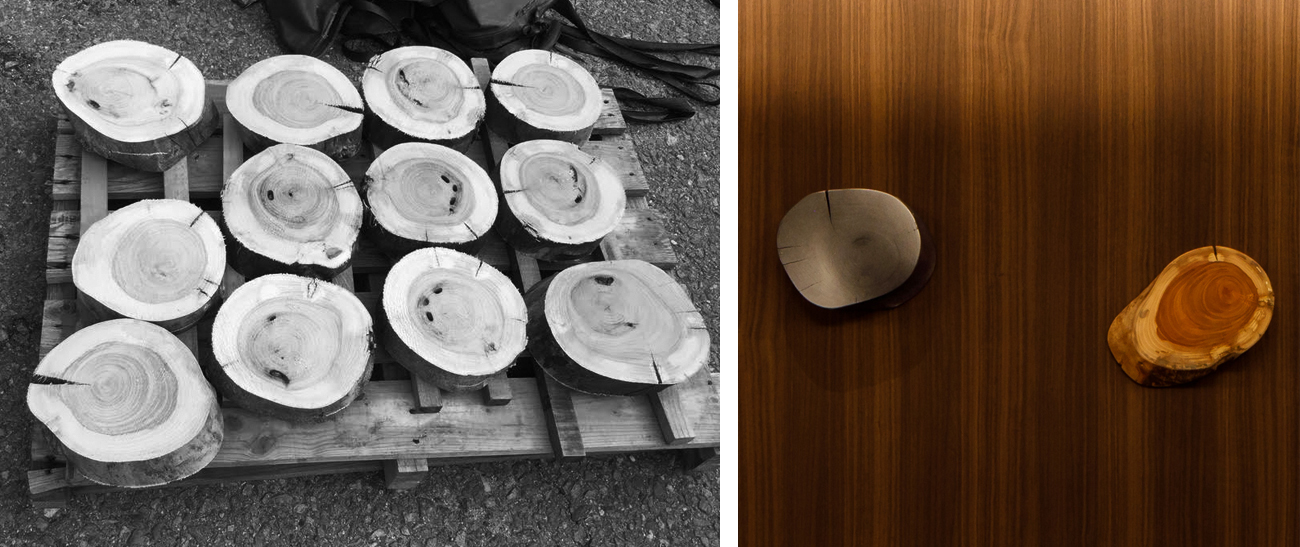 Fifteen pieces of logs with two different finishes are displayed randomly throughout the long corridor that connects the central lounge to the corner library. This playful installation invites the sense of greenness and breeze into the indoor promenade.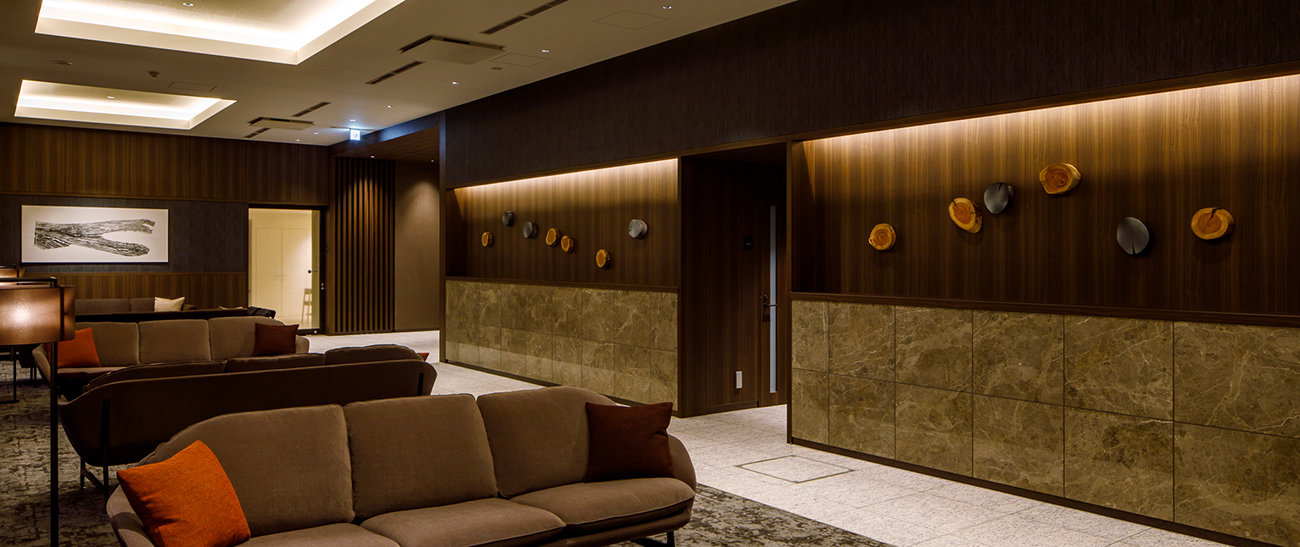 The promenade ultimately leads to the library lounge. Accessories and styling that decorate the space embrace a life of organic shapes and rich textures. All the books displayed come from the demolished university library. In the end, we believe that with the narrative we created by acknowledging the value of local elements and the memories that come with it, the promenade will be a place of enjoyment and appreciation for the residents in the years to come.